_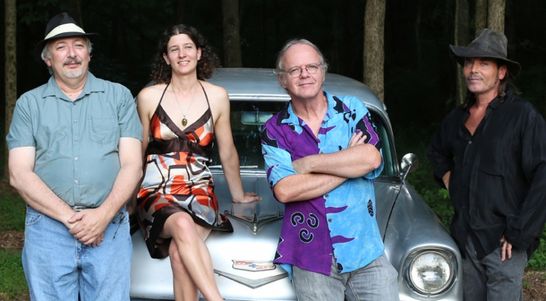 The Masarie Gang features the songwriting and vocal style of Susannah Masarie. The steady presence in Masarie's early life of a wide variety of music genres – from jazz, classical, opera, folk, rock, bluegrass, and country - has produced in her a diverse songwriting style that nearly defies description. The range of musical artists that listeners compare the music to includes The Cowboy Junkies, Mazzy Star, Toni Price, Patti Griffin, Gillian Welch, Nick Drake, June Carter, and Pink Floyd. There is "space" in Masarie's music - leaving room for her smoky and haunting vocals. The sound is a mixed bag of folk, rock, blues, jazz, gospel, bluegrass, alternative country, and Americana sung with the voice of an old soul. We like to call it "Appalachian Gothic."
The Masarie Gang's sound is rounded out by her talented band, who have all been playing music in the Atlanta area, for many years.   In the spring of 2016, The Masarie Gang, released a new album entitled The Mountains Are My Home. It is a diverse collection of upbeat songs, including both originals and covers, arranged in Masarie's own traditional music style with hints of jazz and folk. This new album features various musical guests, including Bill Fleming on pedal steel guitar, and a version of Hank William's "Ramblin Man" featuring Masarie's mother, Gayle Masarie, on cello.
Band Lineup: Susannah Masarie on Vocals and Rhythm Guitar, Doug Morton on Lead Guitar and Vocals, Steve Baird on Drums. Phil Anderson was the bands original bassist.  Billy Gewin, Matt Sickles, and Steve Mays are among our rotating cast of bass players.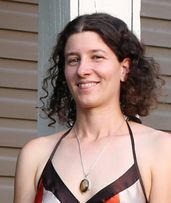 Descended from a long line of musicians, singer, songwriter, guitar, and mandolin player Susannah Masarie began her musical journey at a young age. Beginning with piano lessons, followed by guitar and then mandolin, Masarie was able to hone her skills as a musician in countless basement jam sessions in Boone, NC while she was studying photography at Appalachian State. Her songwriting is heavily influenced by her deep connection with traditional music yet contains Masarie's own unique style that was shaped by a childhood home filled with the sounds of jazz, classical, and opera. In recent years, working with lead guitar player Doug Morton has had a large impact on the growth of Masarie's style and songwriting.
In 2009 Masarie released her first album Creature of the Root, which is a collection of Masarie's haunting folkadelic songs. In 2014 Masarie's song "The Mountain's Are My Home" was released on the compilation album entitled Thirteen Tunes for Thirteen Moons.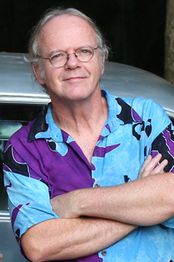 Accomplished songwriter and guitarist Doug Morton began his long relationship with music in Chicago as a young boy listening to Ricky Nelson, James Burton, and Fats Domino on the radio. He started on guitar at 14 and began sharpening his skills in high school garage bands. Doug got his first taste of the road in the late 60's and early 70's touring with roots rock jamband "Catfish and Crystal." Since then Morton has been a member of over forty bands including: The Vassar Clements Band, The Coasters, Wesley Hardin, Ion Avenue, and Memphis Fever. Morton continues to play out regularly with a wide range of bands based in the Atlanta area.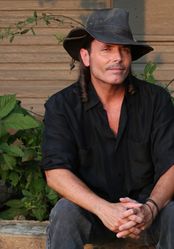 In 1971, Steve Baird, received his first drum set for his thirteenth birthday. The beat has gone on for over four decades. While dabbling, writing, and recording on many different instruments over the years, drums and percussion are his instruments of choice for live performances.
Throughout his career Steve has played with many varying bands. He has opened for Kool and the Gang and Luther Vandross and has played with headliners where The Indigo Girls, Phish, and Widespread Panic were opening acts. Steve has performed with The Grapes, Wavy Gravy, Jimmy Hall, Levon Helm, Oteil Burbridge, Yonrico Scott, Bernard Purdie, and The Dirty Dozen Brass Band. Steve's bands have shared the stage with Jefferson Starship, John Lydon (Sex Pistols), Buckwheat Zydeco, A Flock of Seagulls, Col. Bruce Hampton, and Iron Butterfly.
Steve is currently the percussionist for Deep Blue Sun and is recording and performing with The Masarie Gang, among other bands in the Atlanta area.
Phil Anderson began performing as a bass and mandolin player at the age of thirty-seven.  He has been playing electric and upright bass with bands in the Atlanta area for over twenty years.  Some of the bands he has played with include: Slim Chance and The Convicts, Akashic Drifter, Ion Avenue, Way to Blue, and Chickens & Pigs. Phil still sometimes performs with Chicken and Pigs and he was, The Masarie Gang's, original bass player.
Billy Gewin is the owner of Cave Cricket Studio in Atlanta, GA.  He is a multi-instrumentalist, singer-songwriter, recording engineer, producer, and a studio musician as well as a live performer. http://billygewin.com/